Media Types Toolbar Button
The Media Types toolbar button allows you to switch the built-in Dreamweaver rendering mode so that it displays as another media type. For example, if you have a print stylesheet defined on your page, click the toolbar button and change to "Print" and Dreamweaver will now render the page as defined by the print stylesheet.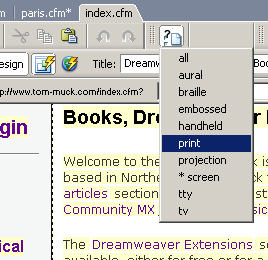 Other types include Handheld, Projection, Screen, TTY. Works in DW MX 2004 only.